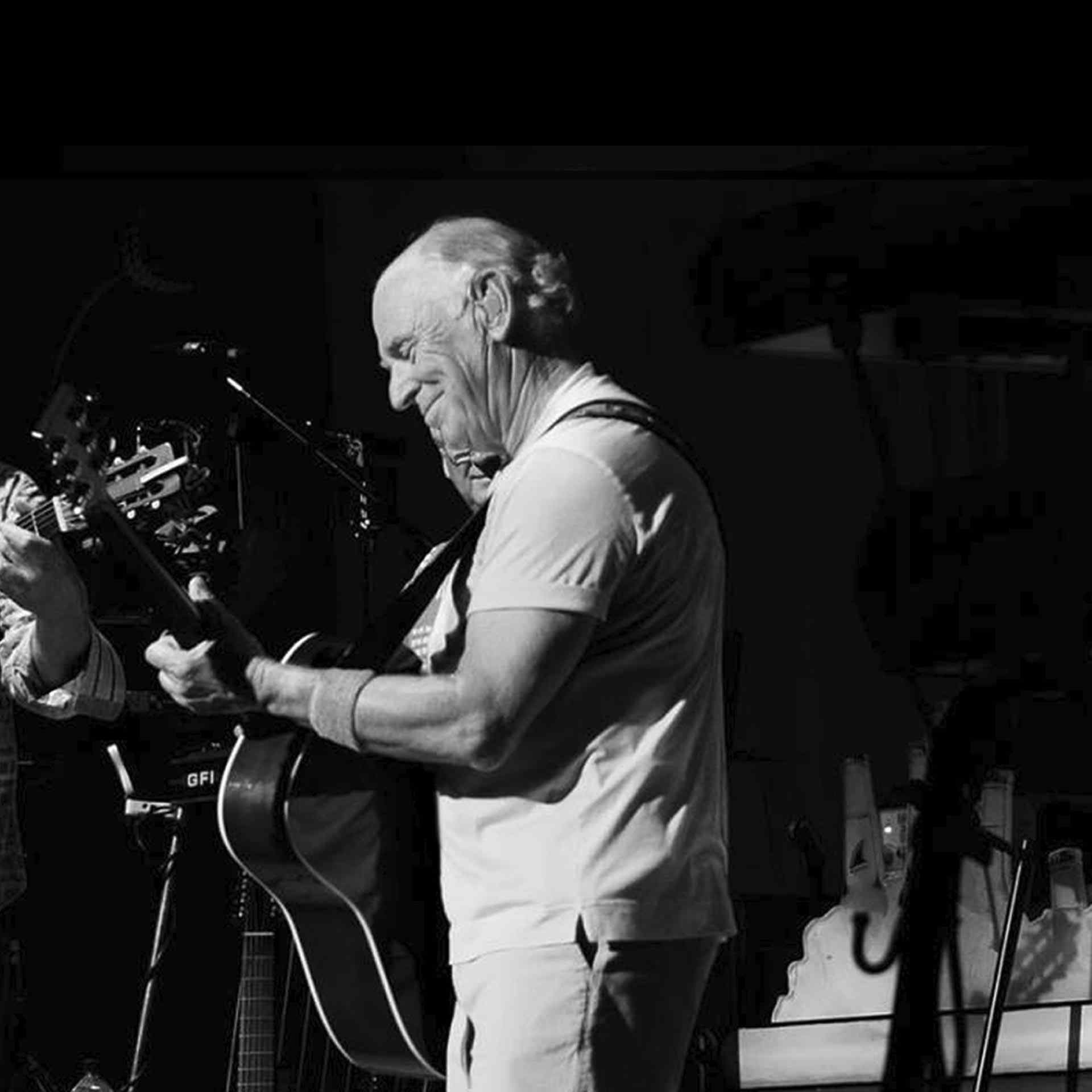 Coral Reefer Band

Michael Utley
Keyboards

Michael Utley grew up in Arkansas and was heavily influenced by the sounds of Memphis soul and New Orleans rhythm and blues. During spring break of his senior year at the University of Arkansas, Utley had the opportunity to record with Bill Black's Combo in Memphis. Then, after Tony Joe White had his hit with "Polk Salad Annie," Mike was invited to play on his second album. After he graduated from college with a BA in Zoology, Mike moved to Memphis and began working full time as a musician.
In February 1973, after Jimmy Buffett had moved to Key West from Nashville, he heard Utley playing on one of Jerry Jeff Walker's albums. He liked what he heard and asked Mike to play on his first ABC/Dunhill album A White Sport Coat and a Pink Crustacean. During this time, Utley was touring with Kris Kristofferson and Rita Coolidge and was the musical director of the band Speedway in the movie, A Star is Born. Simultaneously, he began touring with Jimmy and has been with him ever since.
Mr. Utley has recorded with an impressive list of artists including Aretha Franklin, Sam & Dave, Brook Benton, Arthur Conley, Ronnie Hawkins, Duane Allman, Buddy Guy, Junior Wells, Jimmy Cliff, Lulu, Petula Clark, Carmen McRae, Sam "The Sham", Jackson Browne, Booker T. Jones, John Kay (Steppenwolf) and Jerry Jeff Walker. Utley is also the accomplished producer of eleven albums with Mr. Buffett. Additionally, he produced Roy Orbison's Greatest Hits album, and was producer/musical director for the Cinemax special, "Black and White Night" with Bonnie Raitt, Jackson Browne, J.D. Souther, Bruce Springsteen, Elvis Costello, and Tom Waits.
Official Website

Robert Greenidge
Steel Drums
Robert Greenidge
Steel Drums

Robert Greenidge grew up in the heart of the Caribbean, on the Island of Trinidad. He started playing steel drums when he was 8 years old. "My uncle Carl was a steel drum player, and made them as well, so it's a family legacy." Robert has become one of the most successful steel drum players in the world. He has toured with Taj Mahal, John Lennon, Ringo Starr, Harry Nilsson, and Brian Wilson, among others.
Jimmy met Robert through a mutual friend during the recording of One Particular Harbour. Jimmy wanted a good steel drum player and it just so happened Robert lived in Los Angeles where they were recording. He went to the studio, played on two songs, "One Particular Harbour" and "Brown Eyed Girl," and has been with Buffett ever since.
A hero in his homeland, Mr. Greenidge is the musical director of the legendary steel band, The Desperadoes, and he returns home to Trinidad each year to play in the Carnival celebration with them. He has also done underscoring and soundtracks for many movies.
While traveling on the road together, Greenidge and Mike Utley formed their own band and recorded their first solo album in 1984 titled Mad Music, which was followed by three more: Jubilee Heat, Club Trini, and Club Trini - Back in Town. Their latest album, Late Night Menu - Club Trini Live at the Margaritaville Cafe; is scheduled to be released in the near future. Rumor has it that a special guest artist will be joining them.
Official Website

Peter Mayer
Guitar/Vocals
Peter Mayer
Guitar/Vocals
Peter's life began in Tamilnadu, the far southern region of India, where his parents served as missionaries for 17 years before returning to their Missouri roots. Musical influences from that period of his life can be heard in his playing. Peter recalls, "I can remember Indian musicians giving Christmas concerts in my parents' house. Wildly playing drums and flutes, shakers and bells, they would go on for hours and hours." He went on to study formal theory and composition, and to teach jazz guitar as a faculty member of Webster University.
When Elliot Scheiner was hired to produce Jimmy's Off to See the Lizard album, he suggested that Jimmy use PM, a band which included Peter, his brother Jim and Roger Guth, for the recording sessions. Buffett was so impressed with their unique versatility as musicians and performers that he quickly hired them as part of his own Coral Reefer Band, a successful relationship that continues to date.
Guitarist, vocalist and songwriter, Peter Mayer has been quietly and steadily building a fervent following across the country, stepping outside his role as one of Jimmy Buffett's Coral Reefers to front his own band, The Peter Mayer Group. Melding a unique and eclectic writing style, a distinctive voice, and virtuoso musicianship, Peter and his band create compelling and accessible music that is electrifying in live performance.
Official Website

Jim Mayer
Bass

Jim Mayer was born in Ambur, India. The son of a Lutheran minister, he was the youngest of eight children. Jim's earliest musical memories are of getting the Parlophone 45s from England. Before the age of five, Jim was well acquainted with "Please Please Me" and Cliff Richards' "Summer Holiday."
Elliot Scheiner was asked to produce Jimmy's album Off to See the Lizard. Elliot had worked with Steely Dan and Aretha Franklin, among others, as well as with PM, the band that included Jim, his brother Peter, and Roger Guth. When Scheiner heard that Jimmy was looking for some new musicians for the album, he suggested that Jimmy use PM.
Jim still remembers Jimmy Buffett walking into the studio saying, "So this is my new band!" Jim recalls, "We didn't know who the heck this guy was. We knew Margaritaville and that's it! We figured it would be a single project and maybe a gig or two. Ten years later, here we are, full-fledged Coralator Reefermegators." Jim still remembers the very first Buffett concert he played in San Diego. He could almost NOT play because he was laughing so hard at the antics of the audience, which included a giant conga line wearing enough grass skirts to cover the set of South Pacific!
"God is good, life is good, and we have each other. That is my motto. Playing with Buffett and the interaction with the fans is an incredible experience. I am extremely blessed and grateful for all the gifts God has granted me ."
Official Website

Roger Guth
Drums

While growing up on a farm outside of St. Louis, Roger Guth knew that playing music would be an integral part of his life. Roger remembers helping out his father's little wedding band by playing drums in local VFW halls as a ten year old, but also remembers the band having to bring along a drum machine just in case he fell asleep. By the time Roger entered his teens, he had already built a strong foundation as both a drummer and pianist. This would prove to be a stepping-stone that would help him in reaching his ultimate goal of being the outstanding musician/songwriter that he is today.
Some of Roger's early influences in music came by listening to great jazz performers such as Elvin Jones and Buddy Rich, and then later by listening to some of the black jazz musicians of the time. Roger was inspired by many people to not only write music, but use his unique vocal ability as well. Elliot Scheiner had heard Roger's vocals on some demos and thought that there was something special there. Over a period of time, Roger began writing music that he knew he would not only record, but sing as well. The results of this work came early in 1998 with the release of Roger's first CD, simply titled Scotch. The clever, humorous, and heartfelt songs from the CD have taken people by surprise, resulting in a whole new respect for this musician as fans are now requesting to hear him sing "Blue Guitar" while playing at Island Fest and Peter Mayer shows.
Roger recently relocated to Nashville with his wife Kelly and son Adam. When asked what he aspires to do in the next ten years, Roger replied, "I'd like to do a lot of session work, write some great tunes, maybe try to get a record deal and help Pete (Mayer) make it big".
Official Website

Mac McAnally
Guitar/Vocals
Mac McAnally
Guitar/Vocals

For his new album, Once in a Lifetime, Mac McAnally is indeed doing something he's never done before. To reflect the intimacy of his concerts, he arranged most of the material around guitar and percussion – yet he acknowledges that several of its tracks outgrew that simple set-up. And while many of the songs are new, he chose to include a few originals dating back to the early 2000s that seemed like a good fit.
So, with 12 songs pulled from different decades and musical directions, what ultimately ties all these tracks together? Simply put, it is McAnally's ability to see the silver lining, a perspective he's carried on his journey from being a shy, small-town kid from Mississippi, to working as a teenage studio musician in Muscle Shoals, Alabama, to be coming one of Nashville's most respected (and self-effacing) singer-songwriters. Once in a Lifetime captures every aspect of his musical vision.
"I generally write whatever comes to me," he says. "I'm not somebody who sits down and says, 'I need to write a hit song,' or this or that kind of song. I just follow whatever floats through my head."
While writing "Alive and in Between," McAnally drew upon childhood memories of Belmont, Mississippi, where his father was a school administrator and his mother played piano in the Baptist church. The song emerged from an art project, where novels were given to songwriters and visual artists, who would then create a piece based on their response to the book. In McAnally's case, Harrison Scott Key's memoir, The World's Largest Man, sparked vivid snapshots from his own youth. McAnally translated those images into verses, then added a cool guitar riff he's been using for years while tuning or changing strings.
"The author came from the same part of the country as me and it woke up a bunch of stuff about my childhood – what it was like hanging with my dad, going to the drugstore, talking about football, politics, and religion," he says. "That opened up that part of my brain that I haven'' been down into for a while."
One of the most uplifting songs on Once in a Lifetime is "Almost All Good," where he's aware of challenging times but doesn't let them cloud his vision. Propelled by EricDarken's percussion, McAnally accompanies himself on guitar–with the lively rhythms adding a joyful spirit to the track. And this is not mere strumming, as McAnally has won a record-setting 10 trophies as Musician of the Year from the Country Music Association.
"All the way back tothe beginning, my songwriting has been built around my guitar-playing because I'm not a very confident singer," he says. "I was always trying to make a guitar part sound like a whole arrangement. There's usually a bass part as a counterpoint in the main guitarpart–but I'm not a fancy guitar player. I don't take a lot of solos. Part of what's allowed me to work so long in the business is that of all the bands I was in, I've never really wanted a solo. I would sit and play rhythm forever."
McAnally notes that he typically sees three kinds of people at his shows: Those who have followed his career since his 1977 debut album; those who recognize him as the guitarist in Jimmy Buffett's Coral Reefer Band; and those who remember his notable credits in countrymusic. The latter category is particularly impressive, with songs cut by Alabama ("Old Flame"), Kenny Chesney ("Back Where I Come From"), Sawyer Brown ("All These Years"), Shenandoah("Two Dozen Roses") and many others.
Undoubtedly, Once in a Lifetime will satisfy all of those fans. "First Sign of Trouble" and "That's Why They Call It Falling" are as quirky and quick-witted as the '70s output that made fans of Jimmy Buffett, Randy Newman, and John Prine (all of whom became friends and mentors). "Just Like It Matters" has that lonesome, real-life storytelling of classic country, while "Just Right" keeps the island vibe alive. In fact, it was written and recorded in Key West while Buffett was making his record; the Coral Reefer Band joined in the session,too.
"I'm interested in all kinds of music," he says. "There's obviously some Buffett influence on a few of the things and I've been playing country music and gospel music all my life, so there's that influence, too."
As for the title track, its cheerful message and buoyant melody wouldn't be out of place on today's country radio. McAnally and Nashville singer-songwriter Drake White composed it shortly after bumping into each other at a local breakfast spot. They casually chatted about getting together to write. Asked if he was enjoying himself these days, McAnally replied, "Yeah,every day. Every day is once in a lifetime." White immediately replied, "We need to get togetherto write THAT!" White lends his vocal to the inspiring track, too.
Turning conversations into song is one of McAnally's greatest gifts, one that led to his induction into the Nashville Songwriters Hall of Fame in 2007. Two of the songs from Once in a Lifetime come from that era. He co-wrote "Good Guys Win" for the 2006 film, Hoot, and felt like its optimistic tone needed to be heard in this divided time. In addition, the bluegrass-flavored "Brand New Broken Heart" comes from a 2007 demo session of a tune he recorded with his fellow studio musicians, but never got around to pitching.
However, a couple of tracks come from an even earlier time. Co-written and recorded by Jimmy Buffett in 1989, "Changing Channels" is one of the album's most poetic moments – and a cut that McAnally's fans have been requesting for decades. Meanwhile, he covers "Norwegian Wood" with just percussion, vocals and octave mandolin, in a sincere homage to the Beatles. "It's just me celebrating how great they are," he says.
The thoughtful lyrics of "The Better Part of Living" – and Once in a Lifetime as a whole – can perhaps be traced back to a phrase McAnally remembers from his childhood, when his mother would tell him to "make some use of yourself" on his way out the door. McAnally still adheres to that philosophy today. Asked about the experience of listening to these assorted songs that have now become an album, he modestly replies, "I see a guy trying to be a good representation of a human being. I hope there's something in what I do that in some way can make someone else's life a little bit better, too. That's really what I'm shooting for."
Official Website

Doyle Grisham
Steel Pedal Guitar
Doyle Grisham
Steel Pedal Guitar

Doyle Grisham was born in Temple, Texas. His early influences included Carl Smith and Webb Pierce. He started playing guitar professionally when he was fifteen. While attending Temple Junior College, he discovered he could make more money playing music than continuing his pursuits to become a teacher. At 21, while on tour with the Big "D" Jamboree, he began playing steel guitar professionally.
In the '60s, Doyle moved to Nashville, where he worked with Roy Drusky, David Houston and others, and he played the Grand Ole Opry. While working with Tompall and the Glaser Brothers at their studio and doing demos for their publishing companies, he developed a reputation and was asked to work with other producers around Nashville on their projects. It was during this period in the early '70s that he played on his first Jimmy Buffett album, which opened him to the fields of pop music as well as country.
Over the years, Doyle has played with Lynn Anderson, England Dan and John Ford Coley, Dr. Hook, Bill Anderson, Buzz Cason, The Hemphills, The Rambos, The Lewis Family, Peter Yarrow (of Peter, Paul & Mary), Freddy Weller, Dickey Lee, Kenny Rogers and The First Edition, Jim Glaser, George Jones, Johnny Duncan, Reba McIntire, Dan Seals, Randy Travis, Mel Tillis, Frankie Lane, Roy Drusky and Kitty Wells, Del Reeves, Mac Wiseman, Leona Williams, Baillie and the Boys, Tiny Tim and, of course, Jimmy Buffett.
In 1986, Doyle was chosen as one of the five finalists for Instrumentalist of the Year at the Country Music Association awards. During the past few years he has divided his time between studio musician and engineer, record producer, and traveling musician, most recently as the steel guitar player with the Coral Reefer Band. He has appeared on several of Jimmy's albums over the last 25 years.

John Lovell
Trumpet

John started playing trumpet at age 5 because his dad was a trumpet player. He joined his school band, went to college, dropped out, and then got his first major musician job with the Tommy Dorsey orchestra. He later did a stint with the O'Jays and ended up touring with them. He eventually moved to Miami and attended the University of Miami School of Music where he played in the concert jazz band. He started working in a club called Bananas, where he had the opportunity to play with artists such as Tony Bennett, Dianne Carroll, Bob Hope, and Ben E. King.
John won the Downbeat Magazine student-recording award for Outstanding Performance by a Jazz Instrumentalist in 1982. He spent time during the "fabulous 80s" at jazz radio WDNA in Miami; however, in 1987 he was a "starving musician" paying bills as a substitute teacher in the Dade County public schools.
In 1992, John was selling stereos, working at a local Circuit City store and "wasn't getting anywhere." Then he got a call from a friend who was in the studio with Jimmy Buffett, where they were looking for a trumpet player. He sent a tape, resume and picture and two weeks later he got the job.
John has always been a jazz player and, when he's not touring with Jimmy Buffett, he can be found playing with a local swing band in the Palm Beach area.

Tina Gullickson
A native Californian, Tina has been involved in entertainment and the arts all her life. Her professional career began at age sixteen, hosting a local television show. Modeling for teen fashion magazines and commercial acting soon followed. Performing with The Doodletown Pipers was the first taste of what would become her favorite pastime, singing and dancing. Then, taking a short break from music, she represented The California Angels baseball organization as their on-air spokesperson in television commercials, appearing at games and various charity events as Miss California Angel.
Next came performances with local bands, "Star Search" and music videos. She was featured in what became an early MTV favorite, John Waite's "Change." More local bands and studio vocal work followed, including sessions for Tori Amos, Martika and Bill Medley among others. Doing "ghost vocals" and television appearances as both a singer and actress kept her busy while also teaching aerobic dance classes and designing for the ornamental glass industry.
During the winter of 1995, Tina joined The Coral Reefer Band, a calling she now refers to as "the best job in the world." In 1997, she was the executive producer and stylist for fellow Coral Reefer Peter Mayer's music video "Shall We Dance" and is now working on writing and recording her first solo project. Tina has a passionate interest in the promotion of hemp products as an important ecological and health resource. When she's not touring with Jimmy and The Coral Reefers, Tina's spare time is filled with the care of her four bunnies, who are happy that she's a vegetarian.
Official Website

Nadirah Shakoor
Vocals

I was born in San Antonio, raised in Los Angeles and I now reside in Atlanta. My maternal Grandfather was a singer as was my own Father so music has always been a big part of my life. When I was a little girl my parents would have me sing for their friends who would pay me a dime or sometimes even a quarter. I absolutely loved to sing and having others to sing for thrilled me to no end.
In our home on any given day music could be heard. If it wasn't the radio, or the record player, one of My Father's singing groups would be rehearsing in the living room. The voices and music of Curtis Mayfield and the Impressions, Diana Ross and the Supremes, Dionne Warwick, The Temptations, Smokey Robinson, Stevie Wonder, Aretha Franklin, Donny Hathaway and the likes were my earliest musical influences.
When I was 5 years old I made the declaration to my Mother that I wanted to be just like Diana Ross. I now know how blessed I am to have parents that supported and encouraged my musical interest from the very beginning. I also realize the significance of knowing at such a young age what I wanted. Of course I have had many other jobs since then but I have never veered too far off my musical path.
In the early eighties I was working as a loan processor, I was also recently divorced with a young child. One fateful day I received an offer to go on the road with a major recording artist for 3 months. I was excited but I was reluctant to quit my job for something that would only last 3 months. This was a defining moment in my life. No longer could I continue to treat music as a hobby only doing it part time.
I made the decision to step out on faith and use my God given talent to make a living for my Son and I. It hasn't always been easy but I am very grateful that to this day I have not had to look back. I have been earning a living with music only for over twenty years now. I encourage anyone reading these words to go after your dreams with all your heart and never ever ever give up!
After that first tour I continued to audition around Los Angeles and do studio sessions. My resume soon included tours with Howard Hewet, Paula Abdul, Al Jarreau, Janet Jackson and others as a back-up vocalist. At the same time I was involved with various bands of my own many times with other family members.. We did shows around town, recorded demos and set our sights on the ever elusive major record deal.
In 1992 while working outdoors, my Father was shot and killed by a stray bullet. I was devastated, we all were. About two weeks later I dreamed that I was out with friends and needed to stop home to check my answering machine. On it was a message to me from my Father, letting me know that he was okay and reminding me that I had work to do. Another defining moment for me I shook off the depression and wrapped myself in a cloak of my Father's love and belief in me and continued my journey. 3 months later I auditioned for the hip hop group Arrested Development and after working with them a year while still living in L.A. they asked me to relocate to their base, Atlanta. That was a wonderful time in my career. I loved the positive messages in their music and they way they related to our African heritage. I loved the fact that the group consisted of young men, women and an elder working side by side to bring a spiritual message to the days youth. I loved working barefoot too :) and I knew my Daddy would be proud.
3 years later the group disbanded I found myself away from my family with a mortgage, a 10 year old son and no job. I made some calls and got 3 leads: The first was another popular hip hop group looking to replace their singer temporarily for an Australian tour leaving in 2 weeks. The second was to go on the road with Yanni to sing one song per show. The third was to go on the road with a jazz singer named Jimmy Buffett. I knew the hip hop gig was only temporary so that was out. The Yanni gig was paying really well but I knew I would have been bored out of my mind doing just one song a night. I'd had some jazz experience with Al Jarreau so I turned down two and went for the jazz gig. Imagine my surprise when I received the collection of Jimmy Buffett CDs and discovered it was not what I thought! Talk about a culture shock I was actually scared. Crying, I called my Mother and said " I don't know if I can do this, I am an R & B singer with dredlocks and two rings in my nose who likes to perform barefoot! I won't fit in! She calmly reminded me that I needed a job and that if it wasn't meant to be I would find out soon enough. I worked through my fear and commenced to learning my parts. As I got more familiar with Jimmy's music I heard Caribbean influences, some Pop, folk, country, Rock and even a couple jazzy ballads. I paid attention to his lyrics and found myself thoroughly entertained and impressed by his story telling. I got a call from Jimmy's Saxaphonist, Amy Lee also an Atlanta resident. She'd called to welcome me to the Coral Reefer Band of which she had been a member for some time. Amy was so nice and reassuring I knew it would be okay. 13 years later and counting I now consider The Coral Reefer Band to be my family and I am proud to be a member. I have the utmost respect and love for each and every one of the CRB as multi talented artists and as really good people.
It's been a great journey so far and getting better every day. I just finished recording a new CD on Mailboat Records, honoring Jimmy Buffett, the music and the man. "Nod to the Storyteller" is scheduled for an October 14 release. My Mom, my brothers, aunts, uncles, cousins, co-workers and friends will celebrate the release at Margaritaville in Las Vegas on October 24, 2008. It's gonna be a fun affair that you don't want to miss. If you can make it please come celebrate with us.
Official Website

Eric Darken
Percussion

Eric Darken has worked with some of the biggest names in the music industry. He has recorded with Taylor Swift, Bon Jovi, Sheryl Crow, Bob Seger, Luke Bryan, Carrie Underwood, Jewel, Vince Gill, Amy Grant, Art Garfunkel, Brad Paisley, Keith Urban and Willie Nelson.
He has appeared with various artists on The Tonight Show, The Late Show With David Letterman, The View, Good Morning America, The Ellen Show, The Oprah Winfrey Show and The Today Show. He currently tours with Jimmy Buffett And The Coral Reefer Band.
His original compositions can be heard on Dateline NBC, Fox Sports, 20/20, National Geographic, Dancing With The Stars, The Outdoor Channel, Animal Planet, The NFL Network and the feature film The Fantastic Four - Rise Of The Silver Surfer.
Eric has been nominated multiple times for an Academy Of Country Music Award, winning in 2009 for Musician Of The Year in the "Specialty Instrument" category. He has also been nominated for The Gospel Music Association Dove Award, winning in 1996 for Instrumental Album Of The Year.
Eric uses Meinl Percussion, Paiste Cymbals, Mike Balter Mallets, The TrashKat and Shure Microphones.
Official Website

Ralph MacDonald
Percussion
Ralph MacDonald
Percussion

For more than a quarter century, Ralph MacDonald has stood at the forefront of traditional and contemporary music leaving his indelible mark on nearly every genre of melody and rhythm. Ralph MacDonald was literally born into music. His father was MacBeth The Great, a popular calypsonian and bandleader during the 1940s and '50s. Seated squarely on his father's lap in the West Indian and Latin cultural citadels of the Harlem Renaissance, MacDonald began his early childhood education in music and live performance.
At seventeen, MacDonald became the percussionist for famed songster Harry Belafonte and began a musical relationship with him that would last nearly a decade. During that time, MacDonald wrote an album of songs for Belafonte entitled Calypso Carnival.
In 1971, MacDonald had begun working with Roberta Flack and during a recording session, he played a sampling of his material for Roberta. She fell in love with one of the tunes that MacDonald had originally intended to give to The Fifth Dimension. They never got a chance to hear it since Roberta claimed it for her new album and teamed up with Donny Hathaway to record the very first version of a song that would later be covered by more than two hundred different artists in over thirty languages. The song, "Where Is The Love," sold over ten million copies and gave MacDonald his first Grammy as a writer.
In all, Ralph MacDonald has played percussion on nearly a dozen Grammy Award winners including Carly Simon and James Taylor's "Mockingbird," Paul Simon's "Still Crazy After All These Years" and "Graceland," Billy Joel's "Just The Way You Are," Roberta Flack's "Killing Me Softly," George Benson's "Breezin'," Bette Midler's "Do You Want To Dance," Diana Ross' "Mirror, Mirror" and, of course, "Winelight." MacDonald also won a Grammy for his performance on Bob James' musical theme for the television sitcom classic "Taxi" and as a writer on The Winan's version of "Tradewinds." For ten consecutive years, 1979 through 1988, MacDonald won the "Most Valuable Player Of The Year" award for percussion from NARAS, the National Academy of Recording Arts and Sciences.
Official Website